Vacation is different. Of course, all vacations have a lot in common – they are always new memories, such a welcome dream and dozens of photos on your phone. But the reasons for the vacation are always different. Someone needs a break, even if for a couple of days. Someone needs to fill up the baggage of emotions and find inspiration (for example, me, I'm a marketer, after all!). Someone – to restore health or devote time to personal life and family.
Vacation can solve these problems better than temporary patches like going to a restaurant, a beer in a pub, or a morning run. But we'll talk about the other side of the vacation. After all, he also helps us check the most important operational aspects, and sometimes solve a couple of problems.
Why else do you need a vacation (besides rest)
1 To test the humanity of the leadership, the company and oneself
Agree, we all feel a little uncomfortable when we introduce our manager to our vacation calendar (I was a little uncomfortable asking for a 22-day vacation for a long trip). In fact, it is a key corporate ritual that strengthens relationships and improves efficiency. All that is needed is a foundation in the form of trust, adequacy and responsibility. And it turns out the ideal scheme: I agree with the dates of the vacation with a slight feeling, and my manager, without any questions, gives me the green light. Likewise, my subordinates ask for an unscheduled break, and I do not resort to unnecessary questioning.
2 To test your team (item for managers)
The higher the position, the higher the request is not for the execution of pinpoint tasks, but for the creation of a system that will work with your minimal participation or without you at all. This is one of the key tasks of any leader, his "black belt". Your team should be ready to tackle important issues and engage in key discussions. And at the same time – to reflect your policy, priorities and even manner. Want to check your employees? Go on vacation. And better – unplanned.
3 To learn to trust and let go
Surely there are projects, meetings and tasks that require your presence, opinion or solutions. It's the vacation that will show how much you can trust others and let go of important questions. Rely on the team and remember to forward tasks / questions / invitations to your trusted subordinates or the person who is replacing you. I am absolutely calmly resting, knowing that my team, as well as colleagues from sales / finance, etc. will always make the best decisions about my brands and projects.
4 To close the "tails"
Each of us has not particularly important, not particularly urgent and not particularly interesting tasks – let's call them "tails". By going on vacation, you give them the opportunity to magically decide. You run a faith-backed algorithm that should dissolve these questions, turning them only into the joyous "Here I am, I did not waste my time on this." This is a cunning and effective technique known only to seasoned corporate fighters.
But if you left the vacation, and the "tail" is still there, reminds of itself – maybe it is not quite a "tail"? Perhaps you should pay attention to him and somehow figure it out, since he passed the vacation test.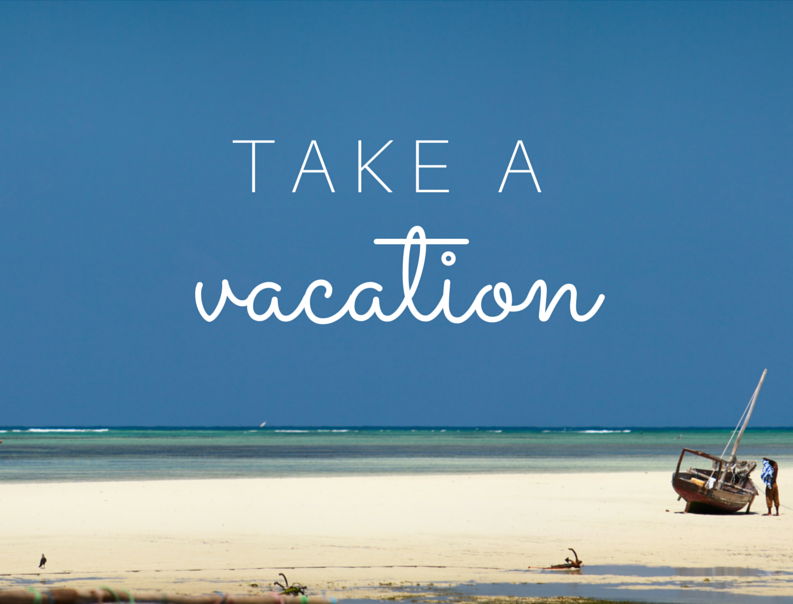 5 To find fresh solutions and new ideas
I confess that a few brilliant thoughts found me during my vacation. They were not the most fateful for business, but vacation inspirations have their own unique feature – they are often non-standard, bold, and sometimes even unexpected. After rummaging through my memory, I was able to recall at least three "Aha! How I didn't think about it before! ", Who found me exactly during the rest. Do not neglect this opportunity!
Let's summarize. Vacation is good, necessary, and beneficial for you and your job for a variety of reasons. For example, I wrote this text on vacation.
So go on vacation, "walk" your vacation days and give yourself freedom, your colleagues and your team!